Easy Ways To Live a Minimalist Lifestyle in 2021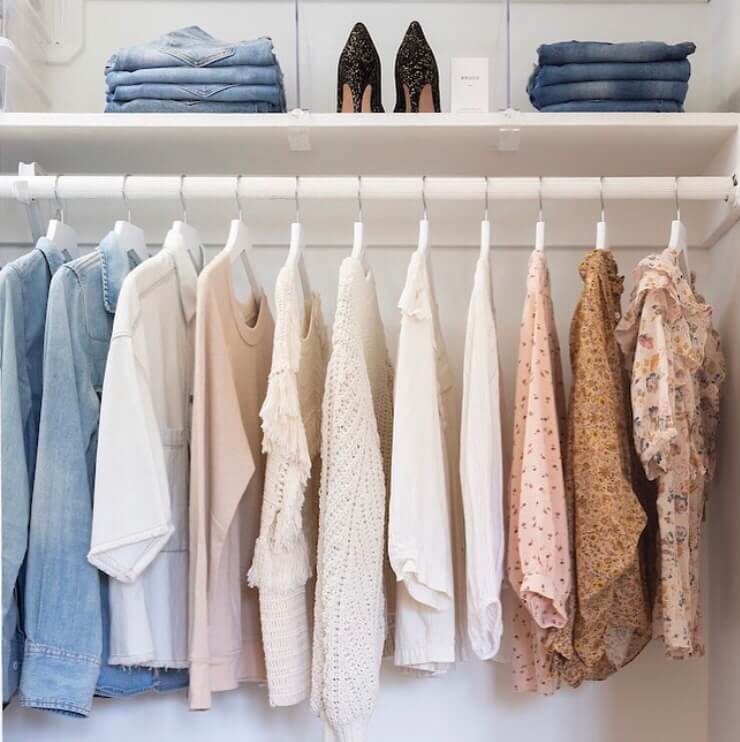 1. Create colorway capsule wardrobe.
You've probably heard of the capsule wardrobe concept: a curated collection of mix-and-match staple items that work seamlessly together. A fun twist on this minimalist take on dressing is the colorway capsule wardrobe. First, select some of your favorite wardrobe staple colors - think neutrals that you wear often and a few trademark hues that work with your coloring and make you feel your best. Then whittle away clothing that doesn't fit in this color palette for dressing that's a snap – and a closet that is oh-so-easy to organize. Working within a color palette makes it easier to mix and match and will always have a pulled-together look without a constant revolving door of new clothing.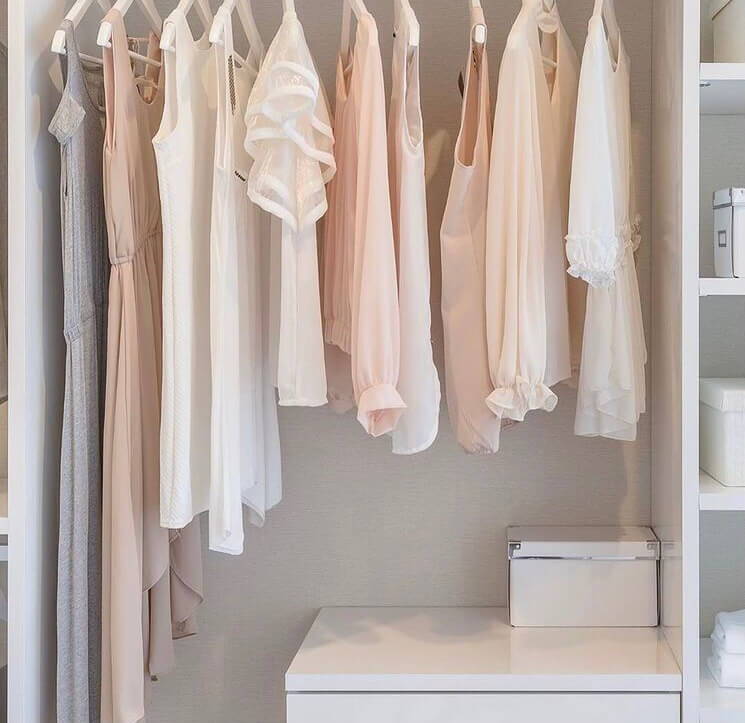 2. Streamline your beauty routine.
Much like a colorway capsule wardrobe, creating a 'staple makeup look' – one that feels good, is easy to apply and can transform from day to night with a few simple tweaks – will revolutionize the time you spend getting prepped in the morning. Toss the products (especially expired ones!) that don't fall into this new line up to help with minimalist living in the new year. Bonus: your medicine cabinet will finally have some unused real estate.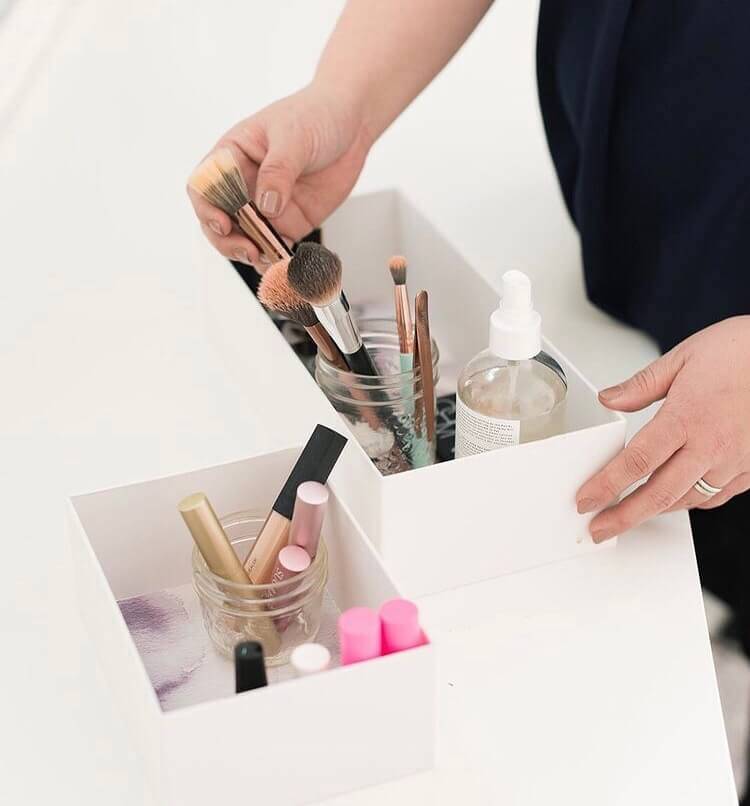 3. Meal Plan + Get Groceries delivered.
Each year, 80 billion (yes, billion with a B) pounds of food is thrown away in the United States alone. Some of this can be traced back to farming practices, manufacturing, and supermarket selling practices – but a large portion is also attributed to how we individually consume – or don't consume – food. The easiest way to reduce food waste (and save room in your fridge, and cut down on decision fatigue around mealtime)? Create a streamlined meal plan and get groceries delivered.
Planning a meal plan using the same central ingredients – proteins and produce – and mixing it up night to night is an excellent way to cut down on waste. Having groceries delivered (a la Shipt or Whole Foods delivery) also ensures you are shopping from a list – and won't be tempted by impulse buys that could end up in the trash.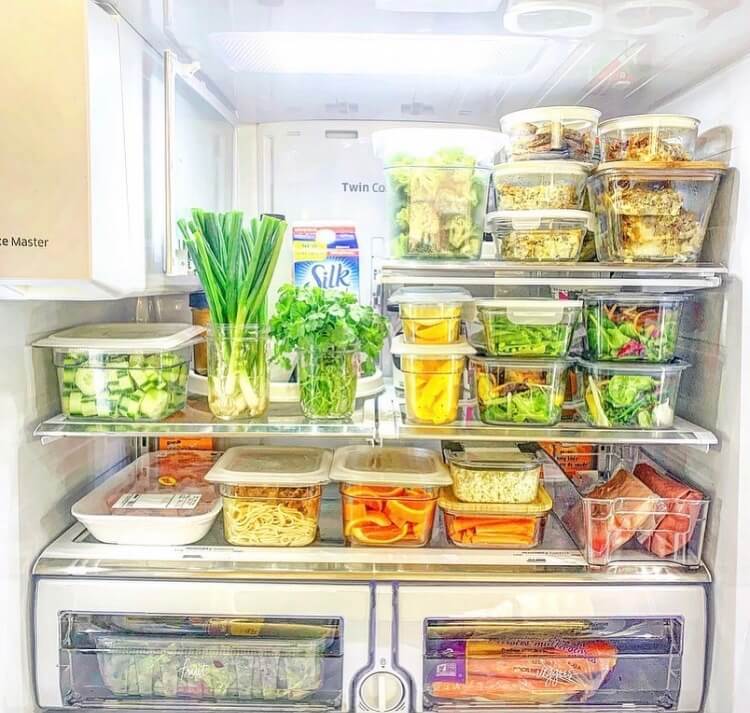 4. Up Your Underwear Game.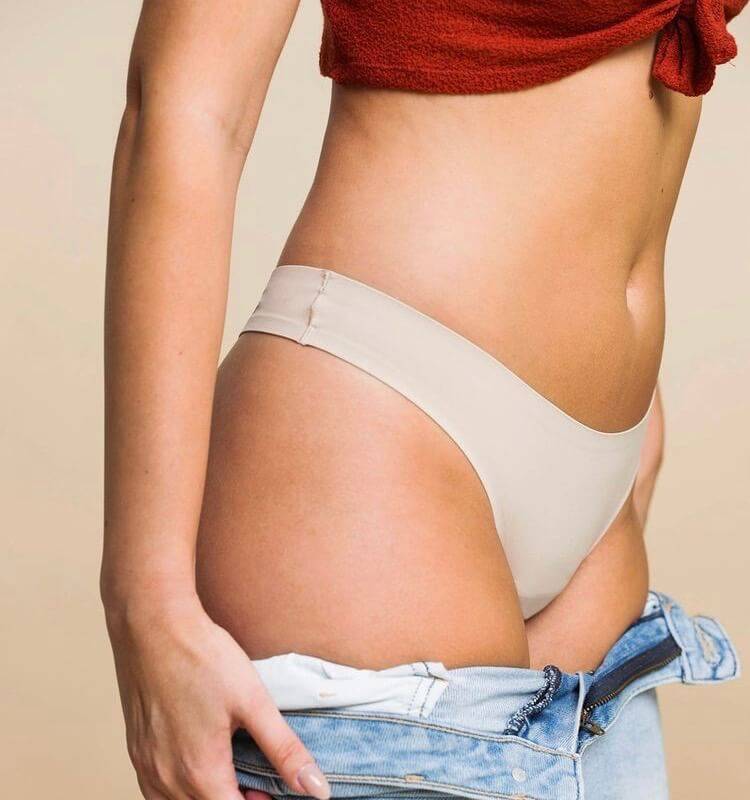 ---